In order to have a successful business, diversity is vital. Hiring people from different backgrounds and walks of life can help your company in ways you never imagined. But diversity alone is not enough - you must know how to do it right. Posting diversity statements on your website is a great start, but if you're not actively working to create an inclusive environment, you're doing it wrong. This blog post will teach you everything you need to know about diversity in the workplace so that you can start including everyone and benefiting from their unique perspectives.
The Importance Of Diversity
When we talk about diversity in the workplace, we are referring to the inclusion of people from different backgrounds and walks of life. This includes, but is not limited to, race, ethnicity, gender, sexual orientation, socioeconomic status, age, physical abilities, religious beliefs, and political opinions. Diversity is vital for businesses because it brings in new perspectives and ideas, helps you tap into new markets, and can lead to better decision-making.
The importance of a diverse workforce is undeniable. More than 75% percent said they want to work with people who think differently, act more ethically, and value diversity in the workplace!
McKinsey found that diverse teams are more innovative and profitable than their counterparts. Companies are able to increase company profits by 50% when there is women's representation at top levels of management with cognitive diversity. Diverse companies also have a 35% chance of having better financial returns, and cognitive diversity improves team innovation by about 20%.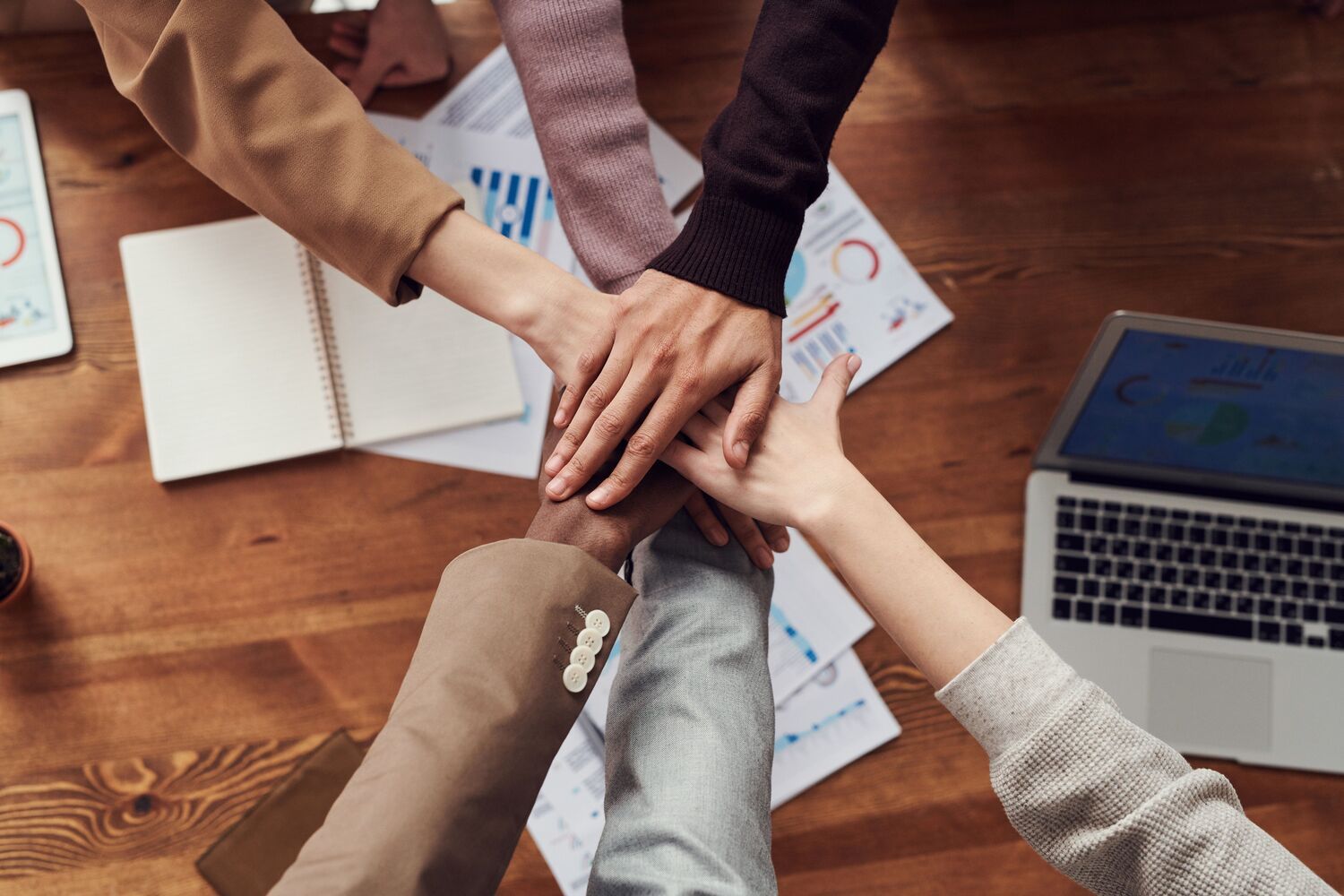 How To Get Diversity Right?
Creating a diverse workplace is not always easy - it requires effort from everyone in the company. An Aptitude Research study found that 83% of business leaders say a diverse workforce is important to their company's success, but only 42% of those leaders are very satisfied with the diversity of their workforce.
Here are a few tips to get you started:
Educate yourself on diversity and inclusion.
This is an ongoing process - there is always more to learn! Start by reading books, articles, and blogs on the topic.
Make diversity and inclusion part of your company culture.
This means going beyond lip service and making it a priority in your policies, practices, and day-to-day interactions.
Be an ally to marginalized groups:
This includes using your privilege to create opportunities for others, speaking up when you see bias or discrimination, and being an advocate for diversity in the workplace.
Create a safe and welcoming environment:
This means fostering an open and inclusive environment where everyone feels comfortable expressing their views.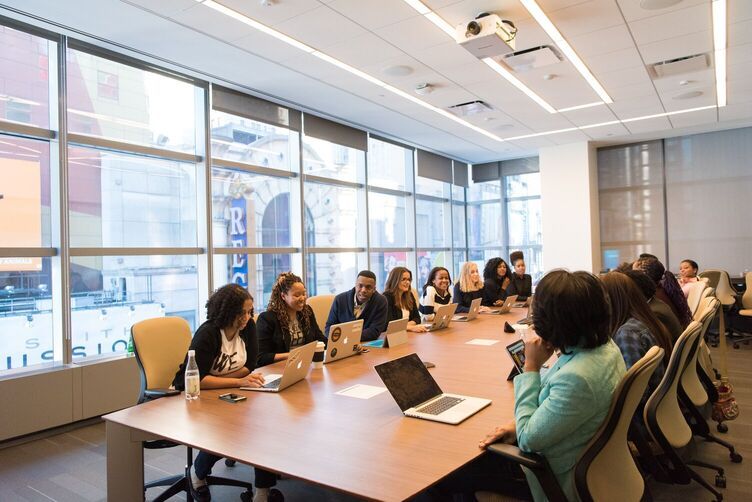 This can be done in many ways, such as hosting events that showcase different cultures, cuisines, and art forms.
A sense of belonging is essential for employees to feel engaged and motivated at work. In fact, studies have shown that a sense of belonging is a stronger predictor of job satisfaction than even salary or benefits!
Empathetic leaders are those who can understand and share the feelings of their employees. This includes feeling happy when they're happy, sad when they're sad, and angry when they're angry.
Empathetic leaders are able to create a more positive work environment and improve employee morale. They also have better relationships with their employees and are more likely to retain them.
Diversity In Hiring
One of the best ways to increase diversity in the workplace is to make it a priority in your hiring practices. This means considering diversity when making job offers, as well as creating an inclusive environment during the interview process.
When it comes to job offers, consider diversity in terms of both the candidate's qualifications and their ability to add to the diversity of your workplace. For example, if you're hiring for a marketing position, consider a candidate who is not only qualified for the job but also brings a different perspective to the table.
The language you use in the job offer is also important. Avoiding using gendered language, such as "he/she", "him/her", or "his/hers" can help create a more inclusive environment.
During the interview process, it's important to create an environment where all candidates feel comfortable and respected. This means avoiding bias in your questions and making sure that everyone has an equal opportunity to answer.
You can create a more diverse workplace by sharing stories of employees from underrepresented groups. This helps show that your company is committed to diversity and inclusion, and it can help attract more applicants from these groups. Research shows16% increase in applications from women & underrepresented workers when you share employee stories.
It's also important to be aware of your own body language and tone of voice. For example, speaking in a soft voice or using a gentle touch can signal that you're approachable and open to hearing different perspectives.
Making diversity a priority in your hiring practices is a great way to increase diversity in the workplace. However, it's important to remember that diversity is about more than just hiring people from different backgrounds. It's also about creating an inclusive environment where everyone feels respected and valued.
Diversity With Technology
Technology can be a great way to increase diversity in the workplace. For example, using resume parsing software or AI recruitment tools can help you identify qualified candidates from underrepresented groups who may have been overlooked in traditional hiring processes. These tools are also useful for helping you assess skills and qualifications, as well as creating an automated and unbiased shortlist process.
In addition, using these tools can help you save time and resources by streamlining the recruitment process. This means that you can focus on finding the right people for your open positions without having to sift through hundreds of resumes manually.
Overall, diversity is an important factor when it comes to hiring - but it's not enough just to post it on your website. You need to understand how to do it right, and technology can be a great tool for helping you do just that!
Technology can help diversity and inclusion in the workplace by reducing bias in the hiring process. For example, companies can use blind screening to remove names and other personal information from resumes before they're reviewed by hiring managers.
Another way that technology can help diversity in the workplace is by providing employees with access to training and development opportunities. For example, online courses and webinars can help employees learn new skills and knowledge, regardless of their location or schedule. This is especially beneficial for employees who may not have the opportunity to attend traditional in-person training sessions.
The Talent Board reports that nearly half of the companies are implementing technology to reduce unconscious bias in recruiting and hiring. 18% of companies that have not implemented diversity recruiting technology plan to do so in the future.
The largest area for growth in the Talent Acquisition tech industry is diversity, equity, and inclusion. Less than 30% of companies have bought DEI software but nearly 25 plan to purchase it by 2022!
DEI software includes:
Job Seeker Interaction: Pre-hire diversity assessment tools help organizations identify and reduce unconscious bias in their hiring processes.

Applicant Tracking Systems (ATSs): Some ATSs have diversity recruiting features, such as the ability to post jobs to diversity job boards or to filter applicants by diversity attributes.

Recruitment Marketing: Recruitment marketing platforms help organizations reach diverse talent pools through targeted advertising and content.

Employee Referral Programs: Employee referral programs can help organizations tap into their employees' social networks to find qualified candidates from underrepresented groups.
Technology can help diversity in the workplace, but it's not a silver bullet. Organizations also need to create inclusive cultures where everyone feels respected and valued.
Hirize provides a diversity recruiting solution. Our applicant tracking system helps organizations identify and recruit diverse talent by using data to match job seekers with open positions.
To get more information on Hirize and how it can help you get diversity into your business, check out our website or contact us today. You can also sign up for a demo to see how Hirize can work for you. https://hirize.hr/